Jennifer's Dogs
Tova
09/26/2019
Breed: Standard Schnauzer
AKC Name: RATCHX AKC GCH CH/ UKC CH Scarlights Tova DCAT SWA SCE SIE ATT CZ8B
Tova is the foundation of my breeding program. She came from the amazing Pia Andersson, Kennel Scarlight, in Sweden. She has nice substance, a deep chest, harsh coat, and a confident outgoing temperament. She easily earned her ATT at a young age. She has an elegant but strong head with dark brown oval eyes. Her movement is strong, smooth and level.
Tova is a hard working dog excelling in many sports. She has obtained her Barn Hunt Championship and is in excellent and master in scent work. Once she has her final litter, she will start working on obedience and rally with the possibility of agility in the future. For fun, she enjoys the Fast Cat track.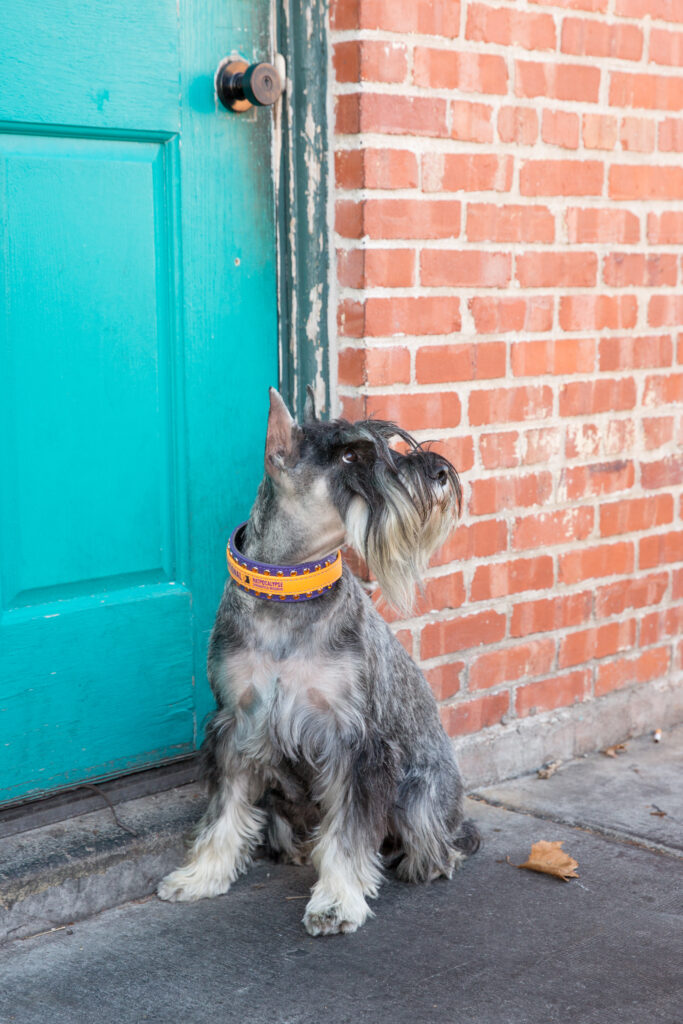 Derby
04/01/2013
Breed: Standard Schnauzer
AKC Name: RATCH CH Sketchbook Foolish Pleasure CD BN RI SWM SWNE SHDM DJA DN BCAT CGCA TKI ATT
Derby came to me to be my performance dog as Alice was getting older. He has not disappointed. He is extremely high energy and drive and is game for any sport I put in front of him. With the help of his breeder, I finished his championship and as he fully matured, he went oversized and was retired from the conformation ring.
He has been invited to the AKC obedience championships in Orlando in 2022 and the rally nationals in 2023. He was the first standard schnauzer titled in dock diving in AKC and NADD. He is one of less than five standard schnauzers in the country to have an overall AKC Scent Work master title and the first in the country to be titled in master handler discrimination. He is titled in obedience, rally, barn hunt, scent work, dock diving, trick dog, and at 9 yrs of age, started fast cat. Derby isn't done either.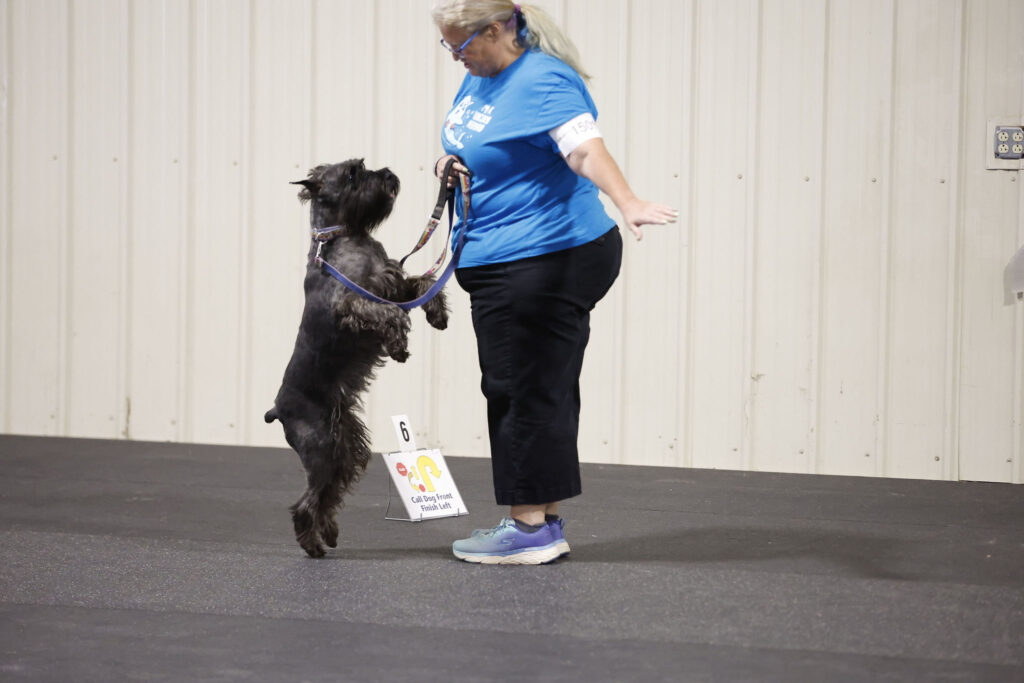 Campbell
05/21/2012
Breed: Standard Schnauzer
AKC Name: RATCHX GCHB Sketchbook Rhinestone Cowboy RATNX
Campbell came to us at almost a year old and is Rooster's full brother. He quickly became part of the family. He taught me how to handle a dog in the ring and built my confidence in grooming and handling. Campbell later used these skills to help many junior handlers build their confidence in the junior ring. He is patient, easy going and knows the process of the ring to help them out.
He also excelled in the Barn Hunt ring earning his RATCHX title with myself and his junior handler, Avery Miller. Campbell, and his brother, are also the only Standard Schnauzers to participate in the R.A.T.S. hunt in New York City before Westminster. They are the only dogs that have participated in following years.
Campbell is now retired and enjoying sleeping on the couch.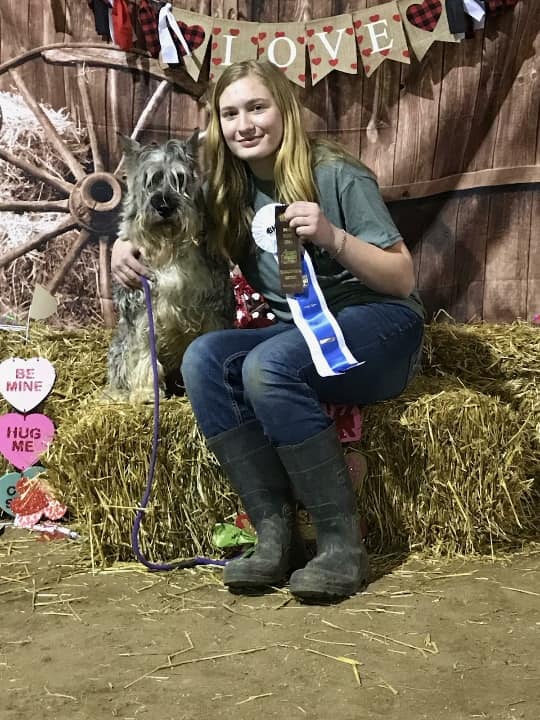 Rooster
05/21/2012
Breed: Standard Schnauzer
AKC Name: GCHG Sketchbook Rodeo Clown RATN
Rooster was our first standard schnauzer and who is to blame for this love affair with the breed. He was intended to be my dog but quickly picked my husband as his person. Rooster was shown to his championship by a variety of people and then shown to his grand championship primarily by our friend Chuck Wilson. After he finished his grand championship, he sat out of the show ring for a little bit to allow him to mature. He made his debut back in the ring at the SSCA nationals in Houston, Tx, at the World series of dog shows earning a Best Opposite Sex in Specialty at the hands of Aaron Bradshaw. A few months later, his handling was passed over to his breeder, Liz Hansen, where he lead a very successful specials career. He won many groups and at the writing of this, is still the #1 Lifetime Owner Handled Standard Schnauzer even though he has been retired for 2 years.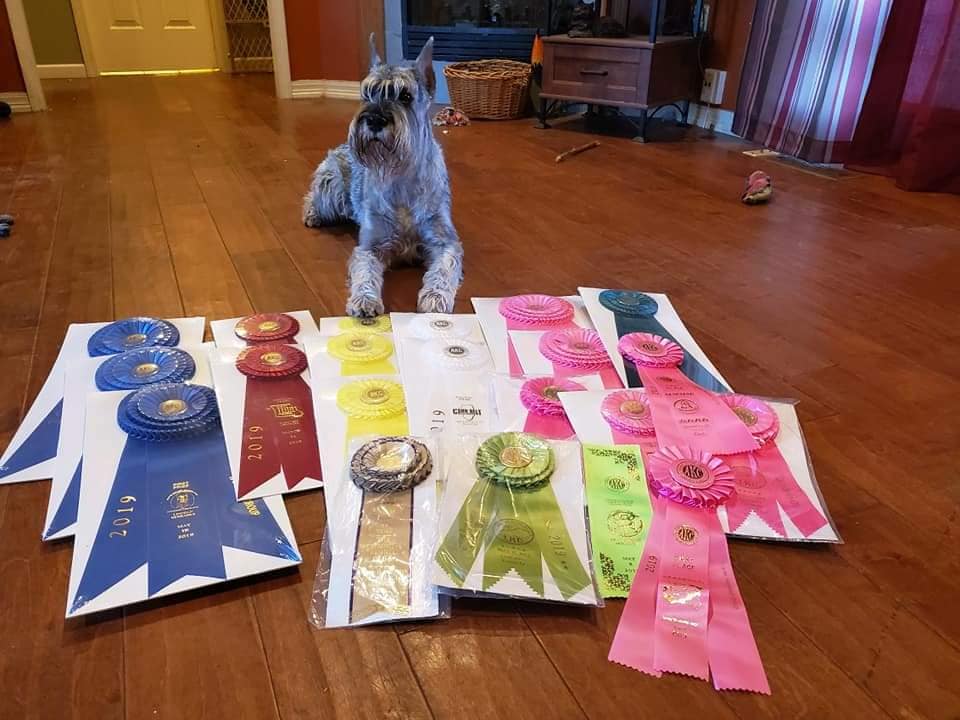 Nonie
04/09/2011
Breed; Standard Schnauzer
AKC Name: Sketchbook No Nonsense
Nonie is our home body that not everyone has met. She is a beautiful girl that quickly made it known she did not like the show ring along with not liking people. So she came to live with us. She is the official couch protector and takes the occasional trip in the car to the local ice cream shop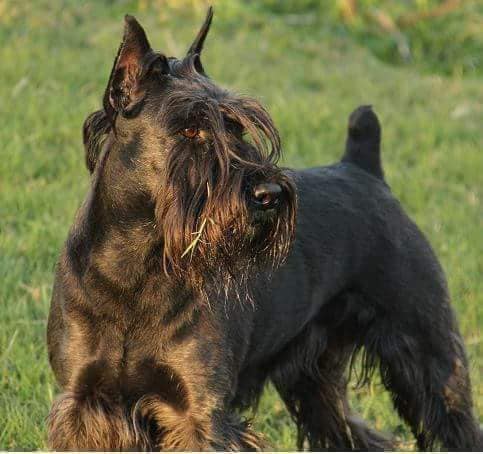 Special Tribute to Alice
07/22/2008 to 01/2017
Breed: Boxer
AKC Name: UCD Cheshire's Little Secret CDX BN RE HT THD CGCA RATN RL3, retired Pet Partners
I adopted Alice from Boxer/Schnauzer Rescue of the Ozarks after I fell in love fostering her. She was surrendered at 6 months old by a wonderful man that saved her from a neglectful breeder. She had numerous health issues the gentleman couldn't handle. After a lot of work from the rescue vet, she was brought back to health but her kidneys suffered permanent damage. I vowed to make the most of the time we had and she lived a great 9 years.
Everyone came to love Alice. She taught me to be a better trainer in obedience and rally. She developed a fan club everywhere she went from American Boxer Club nationals and specialties to rescue public events. She was a model and actress appearing on greeting cards, magazines and calendars. She played Bullseye in the production of Oliver at the Springfield Little Theatre and made appearances in TV commercials. Alice was a versatile well rounded working dog. She earned her first herding title before her health forced her to stop.
Alice is what lead me to want a conformation show dog and to learn to show my own dog. She was the bestest dog and will always be in my heart. Alice's fan club was far and wide and remains to this day.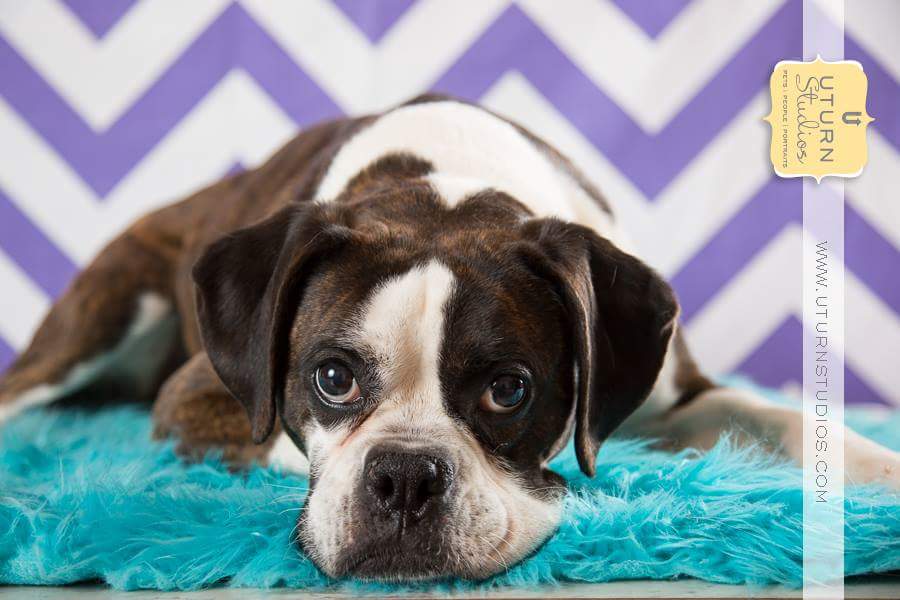 Emily's Dogs
Mimi
Breed: Löwchen
AKC Name: GCH CH Roman Reign Potrero Straight To The Heart
Info: TBD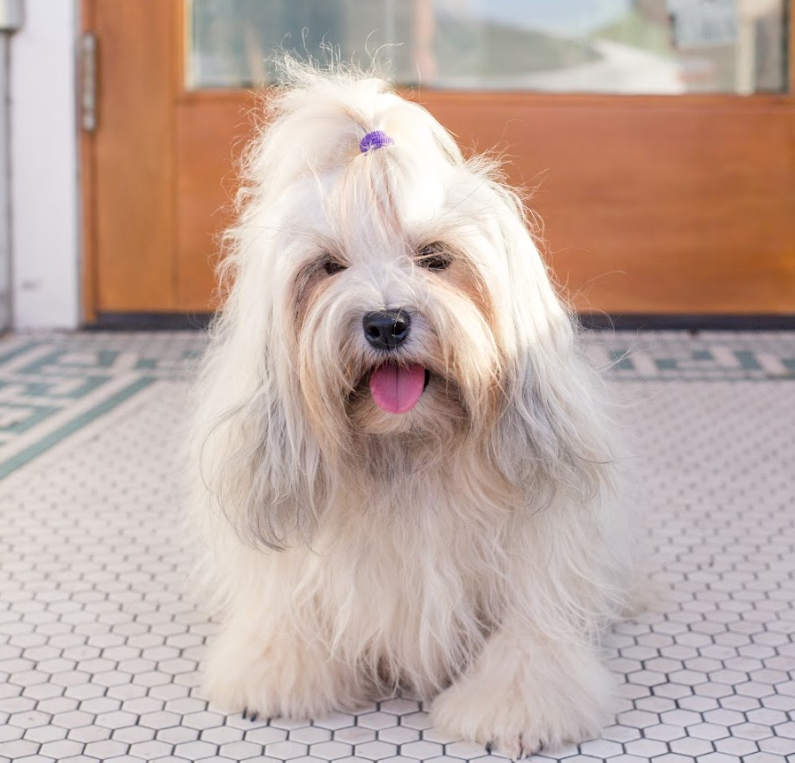 Roger
Breed: Berger Picard
AKC Name:
Info: TBD
Peanut
Breed: Berger Picard
AKC Name: CH RATCH Sketchbook Mr Peanut BCAT SWN CGCA TKN
Info: TBD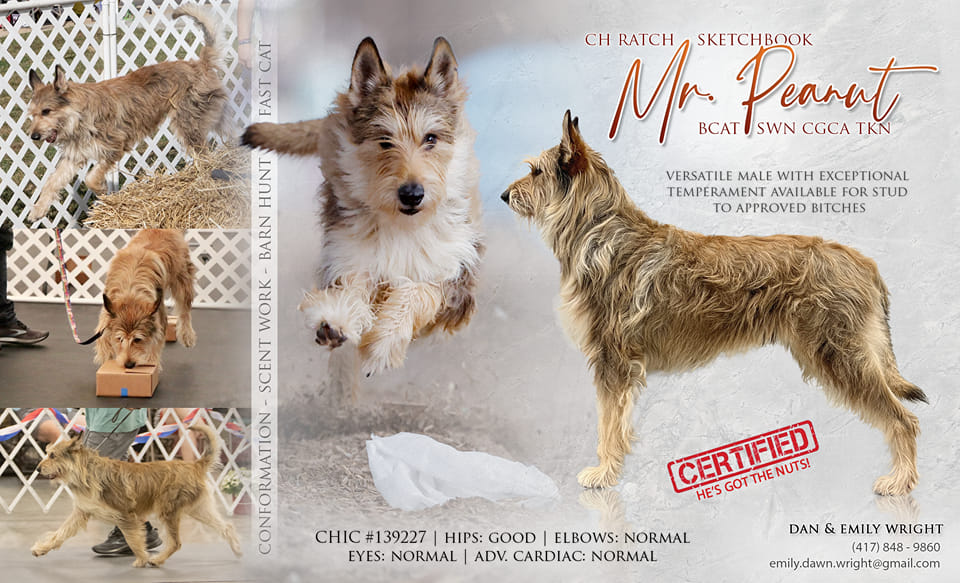 Orion
Breed: Miniature Schnauzer
Info: TBD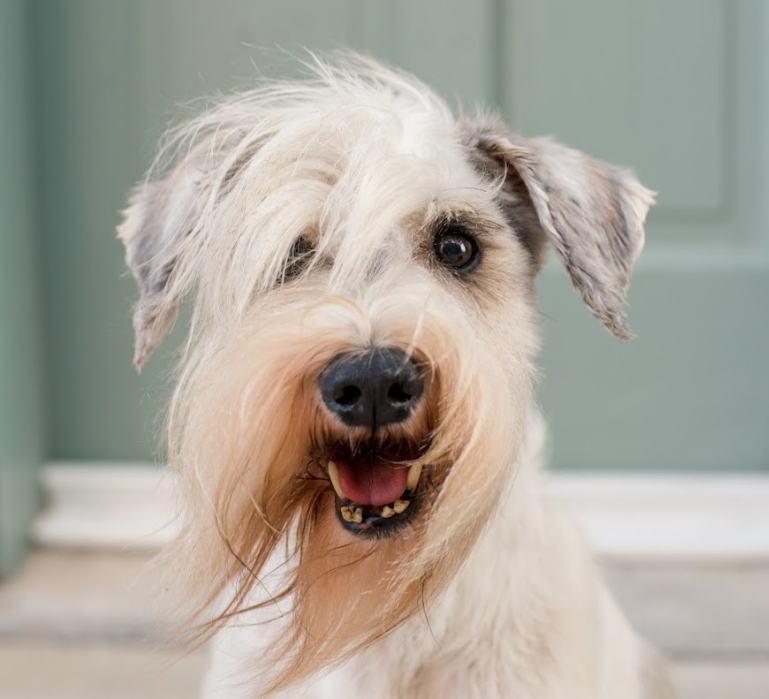 Hegie
Breed: Löwchen
AKC Name: Roman Reign Hedwig's Special Delivery At Mischief
Info: TBD